(English and French versions / Versions anglaise et française)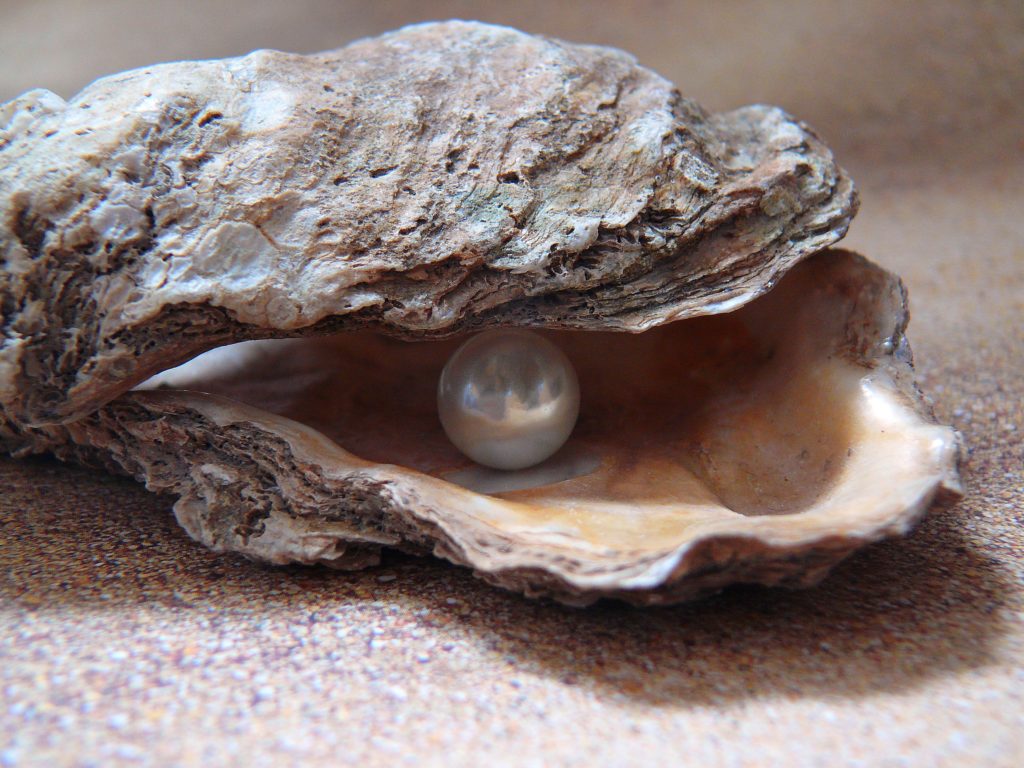 What is an arbitrage or a free option? In a nutshell, it's a possible positive without the risk of a negative (for a more detailed explanation, see the definition of an option, with premium=0 in our case). Either you get something good or you don't get anything. Wouldn't it be amazing to be faced with such a choice? We often complain of being subject to the opposite situation (a possible negative with no chance of a positive), but free options are out there, waiting for somebody to pick them up.
You don't believe me? OK, let's take 3 examples.
#1
When you buy a house, you generally take a mortgage. Let's assume it is a fixed-rate one (3% for instance). If you can pay back your whole mortgage anytime with no or limited fees, you have a free option:
If interest rates go up (say 4%), you keep on paying 3% – No impact
If interest rates go down (say 2%), you can take another mortgage at 2%, in order to pay back the first one, and your monthly payments will be lower. More likely, you can go and see your original bank, explain them your situation and renegotiate – Positive impact
It was probably more interesting a few years ago, when interest rates were going down, but who knows? Mortgages typically last 15 to 25 years. It's worth the discussion with your banker…
#2
Let's imagine you live in France, with liquid assets in the six digits territory (congratulations). Have you heard of the "Deposit guarantee scheme"? If a bank is no longer able to repay its customers' deposits, the Fonds de Garantie des Dépôts et de Résolution (FGDR) compensates customers for an amount of up to €100,000. This number is per person, per bank.
So if you own €300,000, what about splitting them among three banks?
If nothing happens, well… nothing happens – No impact
If one or several banks fail, you're fully protected (3 x €100,000) – Positive impact
If all banks fail and the state cannot fulfil its commitment, you'll lose a lot, regardless of the number of accounts you have – No impact (in the sense that the result will be the same, whether you have one or three accounts)
#3
You live in Paris. Granted, it's a wonderful city, but you may want to escape the pollution end the not-so-sunny weather for a while and go south (don't worry, it also works with west, north and east). You need 3 hours to reach the Marseille by train, city centre to city centre. Current prices are not too expensive. Fantabulous.
Yes, but you're not sure to go. You may want to discuss with you wife / husband / girlfriend / boyfriend / friends / whoever you fancy. OK, now you're sure. But it's too late: prices have gone up.
Hang on: you can "option" the seats, which means they're reserved at a defined price, and you will have to pay for them before a certain (future) date. If not, you'll loose your reservation. How much do you pay if you don't actually buy the tickets? € Zero. What is the additional cost if you buy them? € Zero.
#…
All the above examples are financial. Let's widen the scope to situations where money is not involved. You can also get more time, less stress, more opportunities, little pleasures. You can call it "a free option", "kindness", "politeness", "karma". The whole idea is not loosing anything, and, right now or later, just maybe, getting something good in your life.
I have a proposal: leave an example in the "Comments" area, even a small one.
I'll start: after a job interview, what does a short mail to (sincerely) underline what you have learnt / liked during the discussion cost you?
 *****
Qu'est-ce qu'un arbitrage ou une option gratuite ? En résumé, c'est une possibilité positive sans risque de négatif (pour une explication plus détaillée, voir la définition d'une option, avec une prime = 0 dans notre cas). Soit vous obtenez quelque chose de bien, soit vous n'obtenez rien. Ne serait-ce pas fabuleux d'être confronté à de tels choix ? Nous nous plaignons souvent d'être face à la situation opposée (une possibilité négative sans chance de positif), mais les options gratuites existent, attendant d'être saisies.
Vous ne me croyez pas ? OK, prenons 3 exemples.
#1
Quand vous achetez une maison, vous souscrivez généralement à un emprunt? Supposons qu'il soit à taux fixe (3% par exemple). Si vous pouvez rembourser votre emprunt à votre guise, avec des frais nuls ou limités, vous détenez une option gratuite.
Si le taux d'intérêt augmente (disons à 4%), vous continuez à payer 3% – Pas d'impact
Si le taux d'intérêt diminue (disons à 2%), vous pouvez souscrire à un autre emprunt pour rembourser le premier, et vous paiements mensuels seront inférieurs. Il est même plus probable que cela vous permette de renégocier votre emprunt originel avec de bons arguments – Impact positif
L'environnement était sans doute plus propice il y a quelques années, quand les taux baissaient, mais qui sait ? Un emprunt dure en général entre 15 et 25 ans. Cela vaut la peine de discuter avec votre banquier…
#2
Imaginez que vous vivez en France avec un patrimoine liquide à six chiffres (félicitations). Avez-vous entendu parler du FGDR ("Fonds de Garantie des Dépôts et de Résolution") ? Si une banque ne peut plus rembourser ses clients, le FGDR indemnise les clients jusqu'à €100,000. Ce montant se lit par personne, par banque.
Donc, si vous possédez €300,000, pourquoi ne pas le répartir sur trois banques?
Si rien ne se passe… rien ne se passe – Pas d'impact
Si une ou plusieurs banques font défaut, vous êtes totalement protégé (3 x €100,000) – Impact positif
Si toutes les banques font défaut et que l'Etat ne peut honorer ses engagements, vous perdrez beaucoup, indépendamment du nombre de comptes que vous possédez – Pas d'impact (dans le sens où le résultat sera le même, que vous ayez un ou plusieurs comptes)
#3
Vous habitez à Paris. La ville est merveilleuse, mais vous voulez échapper à la pollution et à la grisaille et partir vers le sud (aucune inquiétude, cela fonctionne aussi avec l'ouest, le nord et l'est). Trois heures sont nécessaires pour rejoindre Marseille en TGV, de centre-ville à centre-ville. Les prix actuels sont décents. Fabuleux.
Oui, mais vous n'êtes pas sûr d'y aller. Vous voulez peut-être en discuter avec votre femme / mari /compagne / compagnon / ami(e)s / qui vous voulez. OK, maintenant, vous êtes sûr. Mais c'est trop tard : les prix ont augmenté.
Attendez : vous pouvez poser un "option" sur les places, ce qui signifie que vous les réservez à un prix défini, que vous devrez payer avant une certaine date. Sinon, vous perdez votre réservation. Combien cela coûte-t-il si vous n'achetez pas les tickets ? € Zéro. Quel est le coût additionnel si vous les achetez ? € Zéro.
#…
Tous les exemples ci-dessus sont financiers. Elargissons le champ aux situations où l'argent n'est pas impliqué. Vous pouvez obtenir plus de temps, moins de stress, plus d'opportunités, des plaisirs simples. Vous pouvez appeler cela "option gratuite", "politesse", "gentillesse", "karma". L'idée est de ne rien perdre et, tout de suite ou plus tard, peut-être, de recevoir quelque chose de positif dans votre vie.
J'ai une proposition: laissez un exemple, même infime, dans la zone "Commentaires".
Je commence : après un entretien d'embauche, que vous coûte un court mail pour souligner (en toute sincérité) ce que vous avez appris / apprécié pendant votre discussion ?